The CD-1 uses a Kolsterised bezel, as a fixed stainless bezel is a magnet for scratches. The result is a bezel that has taken on a slight Titanium colour,  but should look mint, years down the road.  The Kolsterising process has been used by other watch companies for quite some time, and some like to call it by other names. The CD-1 bezels are sent to Bodycote in the Netherlands, where they put them through the process, which is as follows. (Source, Bodycote)
What is Kolsterising?
Kolsterising is a case-hardening process primarily for austenitic stainless steels. Wear resistance and resistance to galling is improved, while corrosion resistance remains unchanged.
Kolsterising Process
The kolsterising process involves diffusion of carbon into the work piece surface without the formation of chromium carbides. Post treatment surface hardness is equivalent to between 70 and 74 HRc. The case depth can vary from 15µm to 40µm depending on the steel quality and the process, e.g. K22 or K33
Kolsterising does not apply a coating on the surface but results in a pure diffusion zone from the surface inwards, with excellent toughness and no risk of delamination or peeling.
Kolsterising increases the surface hardness of austenitic stainless steels to a level of 1000 to 1200 HV0.05. Kolsterising components exhibit excellent fatigue properties due to high compressive stresses obtained in the kolsterised case. Kolsterising is a low-temperature process causing minimal changes to geometry and shape.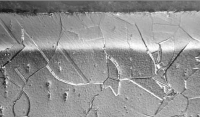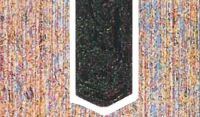 Features of Kolsterising
Kolsterising improves the wear resistance of austenitic stainless steel parts, without affecting the corrosion resistance.
Improvement of wear resistance, also inside small cavities and bores.
Prevention of "galling"
Retention of corrosion resistance
Retention of non-magnetic properties
Improvement of fatigue strength
No other chemical elements other than carbon are added during Kolsterising
Benefits of Kolsterised Products
The benefits of kolsterised products includes:
No change in shape, colour or size (normally to neglect)
No change in surface roughness
In general, the corrosion resistance is not altered, depending on material quality and surface topography.
No machining after treatment required
Overall the hardness increases to approx. 1000-1200 HV 0.05
No other chemical elements are added to the base material
The non-magnetic behaviour of austenitic materials is not altered
The tendency to galling is supressed
Highly resistant to wear (e.g. by cavitation-erosion)
Uniformly hardened also at sharp edges, inside bores and cavities